Thank you for supporting our women-owned, family business!
Since 1981, Anne's mission has been to create heirloom quality, vintage inspired jewelry to make women feel as beautiful on the outside as they are on the inside. Today she is still making magic in her Brewster, NY studio alongside her two daughters, Jill & Kara.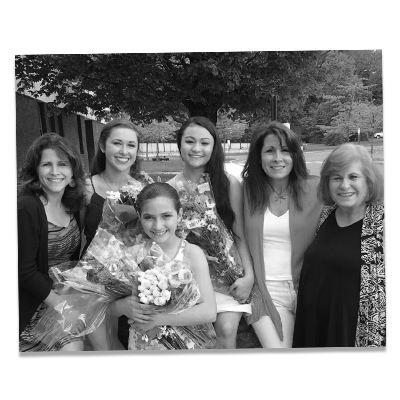 A little bit of history…
Anne's mother, Sally, had been a millinery designer during the 1920's. She was the perfect resource for Anne, and she encouraged her to go to 37th Street in NYC to find jewelry supplies. It was in one of those bead houses on 37th Street where she picked up her first pair of rosary pliers. She didn't have to be taught how to use them, she instinctively knew. From there she purchased her first glass beads, chain and findings, then went to her Long Island home to craft a dozen necklace and earring sets on her dining room table. Anne's sister, Ilene, offered those very first pieces in her Cedarhurst, NY boutique. In no time, it was clear how much her designs were adored, because in 3 days every piece was sold…and Anne soon thereafter found herself in the middle of the fashion jewelry industry.
A peek inside of the studio…
Today, Anne Koplik jewelry collections are proudly designed and handcrafted in their Brewster, NY studio. Anne and her team of skilled American artisans handcraft vintage inspired jewelry with crystals from . Each piece of jewelry is created for women who want to experience beautiful antique-inspired designs and have them for their own, at an attainable price.